A Cost-Effective Ai Solution To Clear Your Echocardiogram Backlog
Cut your waiting lists and improve patient outcomes with the ground-breaking
EchoNous device, with Us2ai
Advance your cardiology service using proven AI technology
Edina Healthcare has teamed up with EchoNous Kosmos and Us2ai to alleviate problems caused by the chronic shortage of sonographers, by opening up a new level of service provision for the NHS and private healthcare organisations. This complete package combines BSE-accredited highly skilled echocardiographer and cardiology teams utilising proven AI-driven software and cloud computing echocardiography solutions. This technology:
"EchoNous and AI technology can quickly identify serious structural issues before they cause symptoms. In this way it can prevent sudden cardiac deaths."
Dr Arshad Khalid MB ChB, Post Grad Dip Cardiology
See the technology in action with double scans at no cost to you
At Edina Healthcare, we're so confident in the EchoNous Kosmos with Us2ai technology that we will double scan up to 25 patients at no cost to your organisation. Your sonographers will scan patients as usual, then Edina Healthcare will rescan the same patient. You will be able to test the equipment yourself and compare outcomes before committing to working with us. All staffing, admin and equipment will be provided – all we ask you to provide is space for screenings and permission to use your experience as a best practice case study.
The future of cardiology diagnostics is here. Ready to make a difference? It's just 3 simple steps…
1  Contact – Schedule a call with our team. We'll find out more about your needs and challenges and let you know how we can support you.
2  Test - We'll set up a pilot scan in your setting, introducing your team to the Ai technology and demonstrating its proficiency and effectiveness.
3  Deliver - Revolutionise your cardiology diagnostics, with rapid data analysis that identifies priority cases fast and reduces your backlog in record time
Ready to shrink your waiting list?
Your backlog is a headache for your entire team. But a solution isn't out of reach. It's time to stop feeling powerless to do anything about it and pull clear of the quagmire. Patients' lives don't have to depend on budget crippling locum sonographers. They – and you – deserve better. Schedule a call to find out how Echo Nous and Us2ai technology can decimate your waiting lists responsibly and improve outcomes for your patients.
How Edina Healthcare can support your service
Echocardiogram
Hospital diagnostic services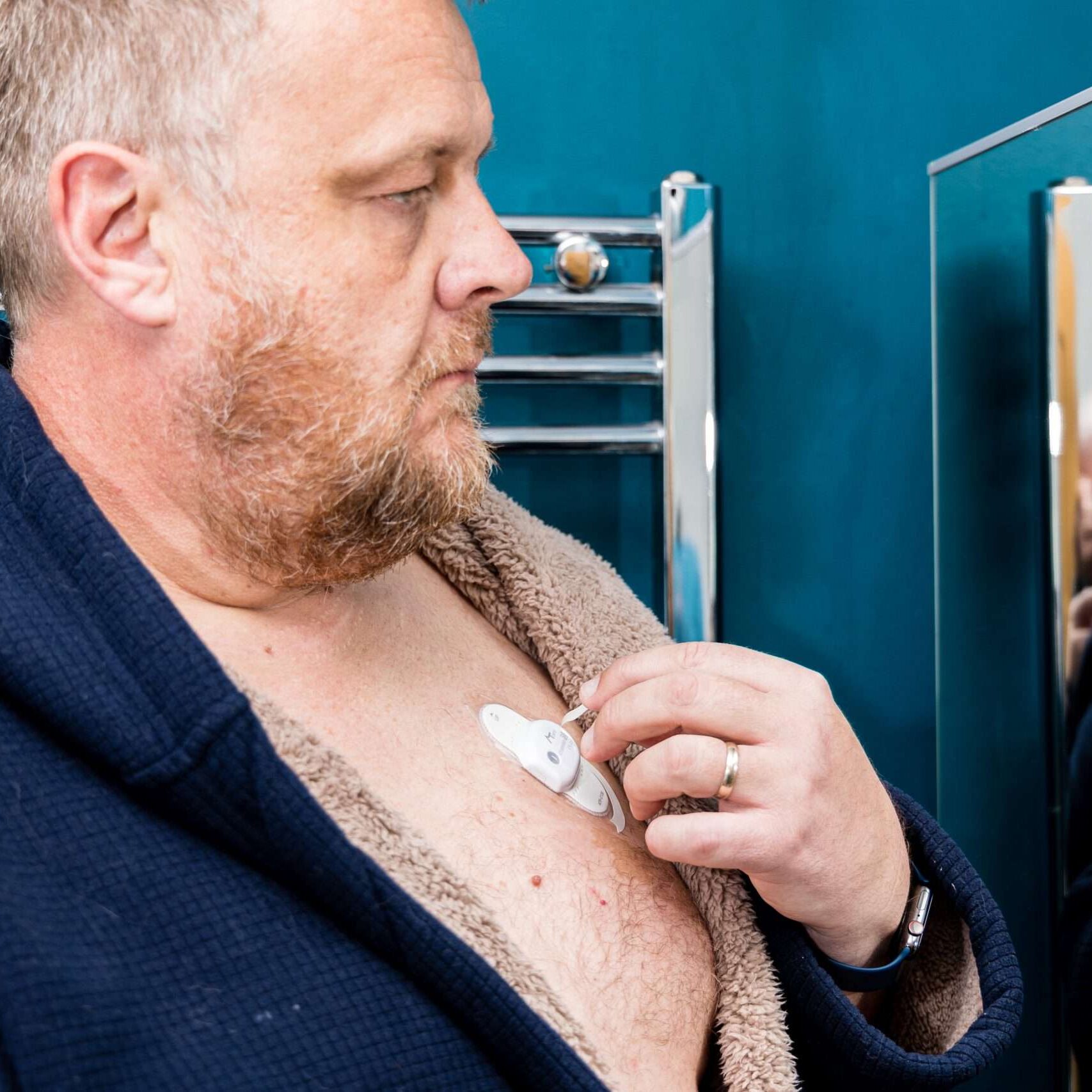 Holter ECG
Sleep analysis
12-Lead ECG
ECG at home