Cost-effective Echocardiogram services from NHS-trained cardiology teams
 No equipment set-up costs or security deposits
Edina Healthcare has been approved for service delivery on NHS Frameworks
Our NHS-trained cardiology team can undertake 10-12 Echocardiograms daily, improving early detection and optimising management of heart failure and heart valve disease.
Supporting the reform of cardiac diagnostic services
"The NHS England document, Diagnostic: Recovery And Renewal confirms the need for "radical investment and reform of diagnostic services" - recognised when the NHS Long Term Plan was published in 2019. Edina Healthcare's successful bid for multiple NHS Frameworks means we exist to support hospitals and general practices to take the "additional actions needed to deliver safe, high-quality diagnostic services", specifically in relation to echocardiogram testing. We provide a responsive service to help you achieve national and local waiting time target and work with you to deliver a high quality and standardised approach without unwarranted variation."
Edina Healthcare can provide a fully-trained team to work in your department, or in a local Primary Care setting
Keep cardiac patient visits to a minimum with fast, accurate and cost-effective echocardiography support
1  Schedule a call – Tell us your challenges and we'll help identify the solution.
2  Get the support you need - We'll work in harmony with your team, system and processes to reduce your workload and relieve the pressure, seamlessly.
3  Regain control with a cardiology service you can be proud of - Start transforming your cardiology diagnostics into resilient and sustainable services where your staff are not over-burdened and patients receive a timely diagnosis.
How Edina Healthcare can support your service
Echocardiogram
Hospital diagnostic services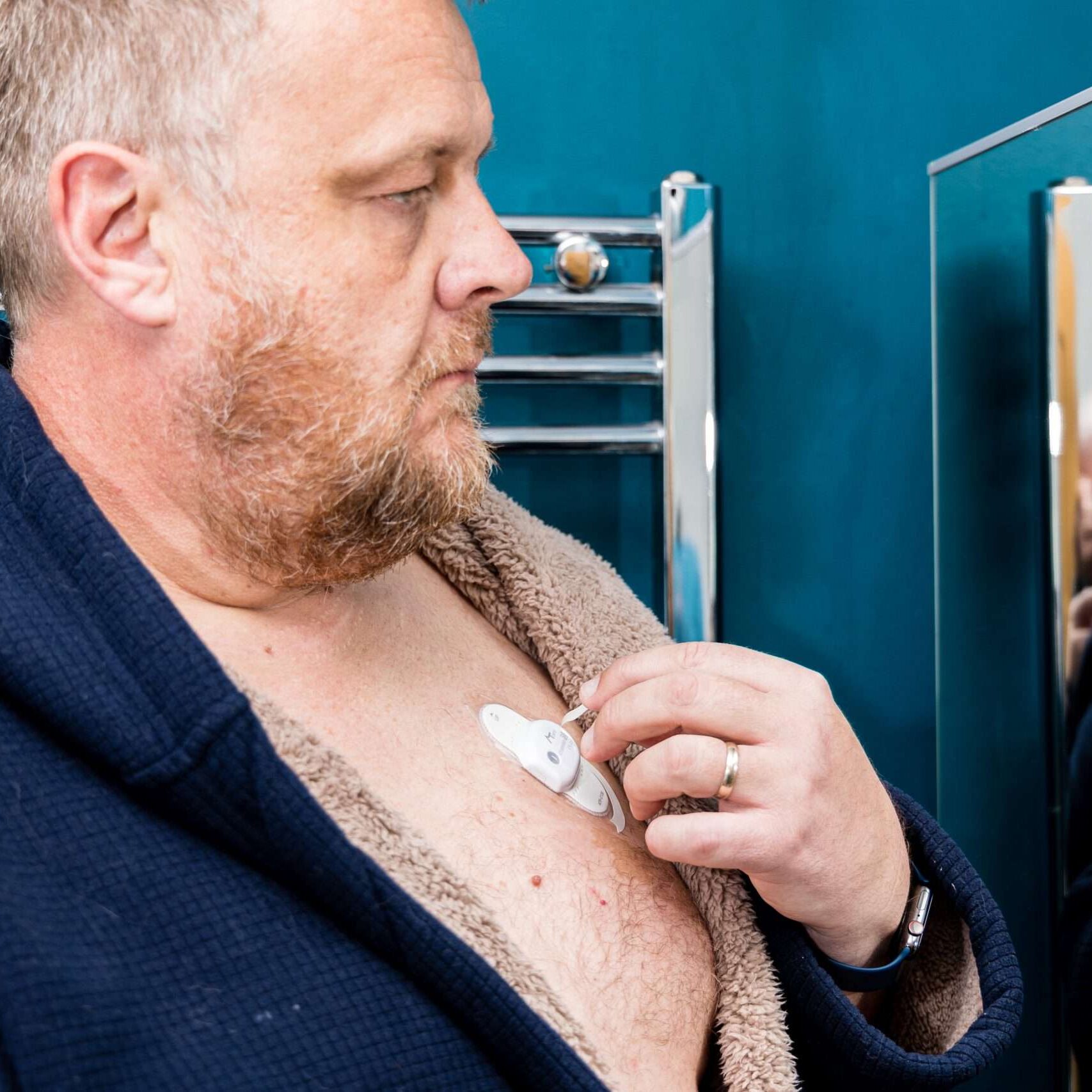 Holter ECG
Sleep analysis
12-Lead ECG
ECG at home
Reducing your waiting list shouldn't feel so daunting
Don't let your waiting list feel like an insurmountable burden. Work with Edina Healthcare within NHS frameworks for an exemplary service from a professional team who understand the challenges you face – and know how to resolve them fast and efficiently. Schedule a call today.